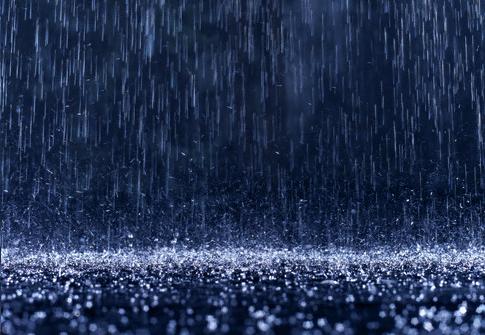 One of the things I love most about being retired is not caring if the races are held over until Monday! I actually got a lot done Sunday thanks to the pent-up energy of waiting, waiting, waiting to see if the rain would stop in time to dry the track and race. I cleaned my refrigerator (no more two year old jars of jelly!) and organized my cupboards (now all the soups are together as are the cans of vegetables). Whenever I do this, I ask myself why I am a spice fanatic. There are about a half a dozen spices I use with any regularity so why do I have Peppered Bacon Salt and Sazon seasoning (whatever that is)? I can never bring myself to get rid of spices, just knowing, the very next day, I'll find a must-make recipe that calls for Rubbed Dalmatian Sage (is this better than the regular kind?)
Anyway, Monday, it was and, right out of the box, several of the favorites experienced catastrophe. Dale Jr. clipped the grass and caught on fire. Bam - gone. Debris from his car hit Jimmie's car and he ended up three laps down trying to repair his wounds. Bam - his day was ruined. Kevin Harvick had an engine failure almost immediately. Bam - gone. Cars were damaged by the air from the jet dryers. There were blown tires, spins and speeding penalties.
Up at the front, cars came and went but it appeared the Penske cars were the class of the field from the git-go and sure enough, in the end, it was Joey Logano standing in Victory Lane. He is now the only driver to have made the final cut in every round of qualifying so far. I bet every night when Joey says his prayers, he sends up thanks for letting him go to Penske Racing. He is finally showing the potential everyone thought he had back during his rookie days.
Even though Joey won the race, Jeff Gordon is now the points leader. How satisfying it is to see Big Daddy back at the top! Go, Jeff! Of course, for every winner, there's a loser and this week it was Dale, Jr. who slid down thanks to his early out.
For me, the most fun part of the race was once again, watching young Kyle Larson handle himself like a pro, finishing fifth. (He is now 15th in the point standings). This kid is going to make watching NASCAR exciting for years to come. I hope the Youth Movement in NASCAR brings fresh new eyes to the sport. The Dillons, Chase Elliott, Ryan Blaney, Dylan Kwasniewski (geez, I only learned to spell Keselowski a couple of years ago!) - surely they all have their own fan bases who will translate into young race fans.
Still, having said all that, the top ten in points are: Gordon, Kenseth, Edwards, Logano, Kyle Busch, Earnhardt Jr, Johnson, Keselowski, Vickers and Menard. No huge surprises there and I expect those last few spots will trade back and forth several times before the end of the season.
To insert a small note of politics, it may have been that Mother Nature was pissed that this race was the Duck Commander 500. I don't suppose Mom is especially enamored of people who made their name and fortune killing her ducks. Might want to think about that the next time, Eddie Gossage! If you really get off on controversy, you might try calling your next race the Wendy Davis for Governor 500 - ha!ha! I doubt if the NRA 500 or the Duck Commander 500 kept many liberals from watching the race but I bet conservatives would stay away in droves from the Wendy Davis for Governor 500 - the right being way more intense about these things than us lefties.